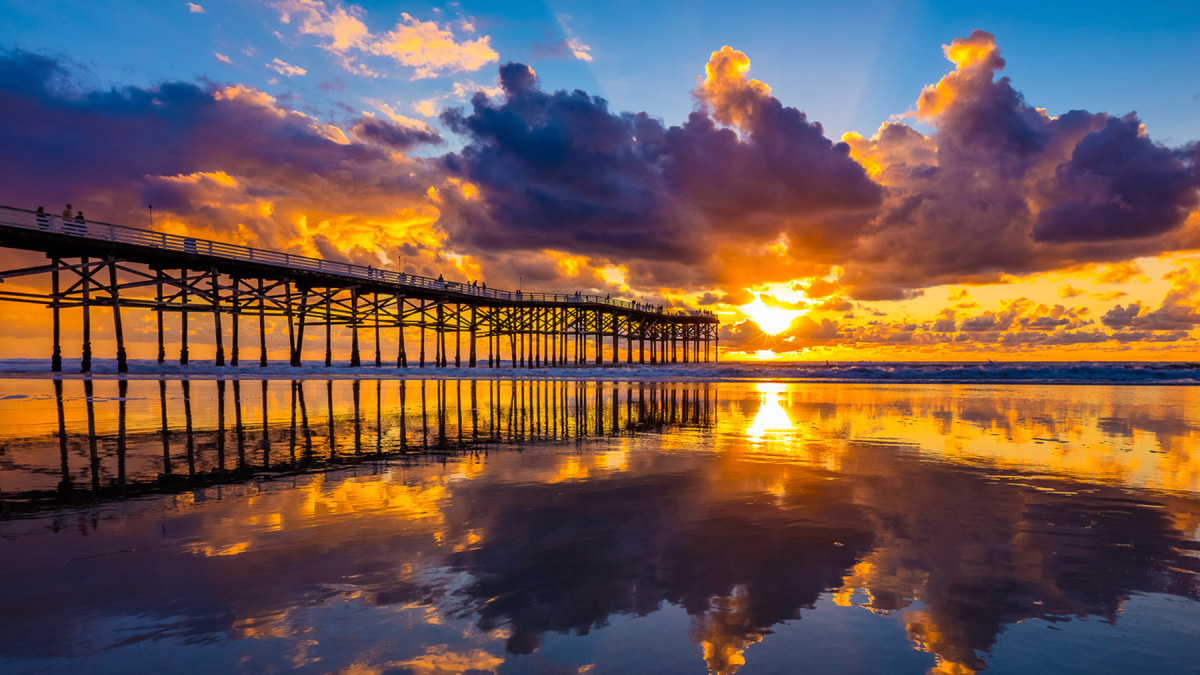 Three La Jolla beaches on California's Beach Water Quality Rankings honor roll
June 23, 2022
Three La Jolla beaches were added to an environmental group's "honor roll" in 2022 for their perfect water quality conditions.
Heal the Bay is a Santa Monica-based nonprofit that measures water quality on California beaches. Their annual report ranks beaches according to the level of bacterial pollution in the water.
On June 22, the environmental organization published its Beach Bulletin 2021 to 2022.
Of the 500 beaches monitored by the association, 51 have been ranked on the "honor roll" for near-perfect water quality conditions. Of those 51, San Diego County had 15 beaches on the list.
Three of these beaches are in La Jolla Shores. This includes La Jolla Shores Beach 1000 feet south of Scripps Pier, 250 feet south of Scripps Pier, and 500 feet south of Scripps Pier.
Other San Diego area beaches that made the honor roll include a beach in Del Mar, several in Carlsbad, two in Oceanside, a pair in Point Loma, the beach across from Belmont Park in Mission Beach and Sunset Cliffs.
San Diego County had the second most beaches on the honor roll, behind only Orange County, which had 19 beaches. Los Angeles County had six beaches on the list.
Heal the Bay notes that this data is important for beachgoers because contact with high concentrations of bacteria in seawater is associated with increased risks to human health.
While 15 of its beaches made the honor roll, the majority of San Diego beaches received an A+, A, or B grade.
Only a few came in below that – with a C going to Cottonwood Creek at Moonlight Beach in Encinitas. Other polluted areas include beaches near the Tijuana Slough National Wildlife Refuge.
According to the group, Southern California beaches typically dominate high rankings because Northern California does not monitor its beaches year-round. Additionally, La Jolla's beaches often top the list as proactive community members regularly orchestrate beach cleanups that positively impact water quality.
About the Author: Mike Peterson is a freelance journalist and writer based in North San Diego County. He has written and worked for a number of local media, including the San Diego Union-Tribunethe North Coast Currentand the Ocean's Edge Blade.