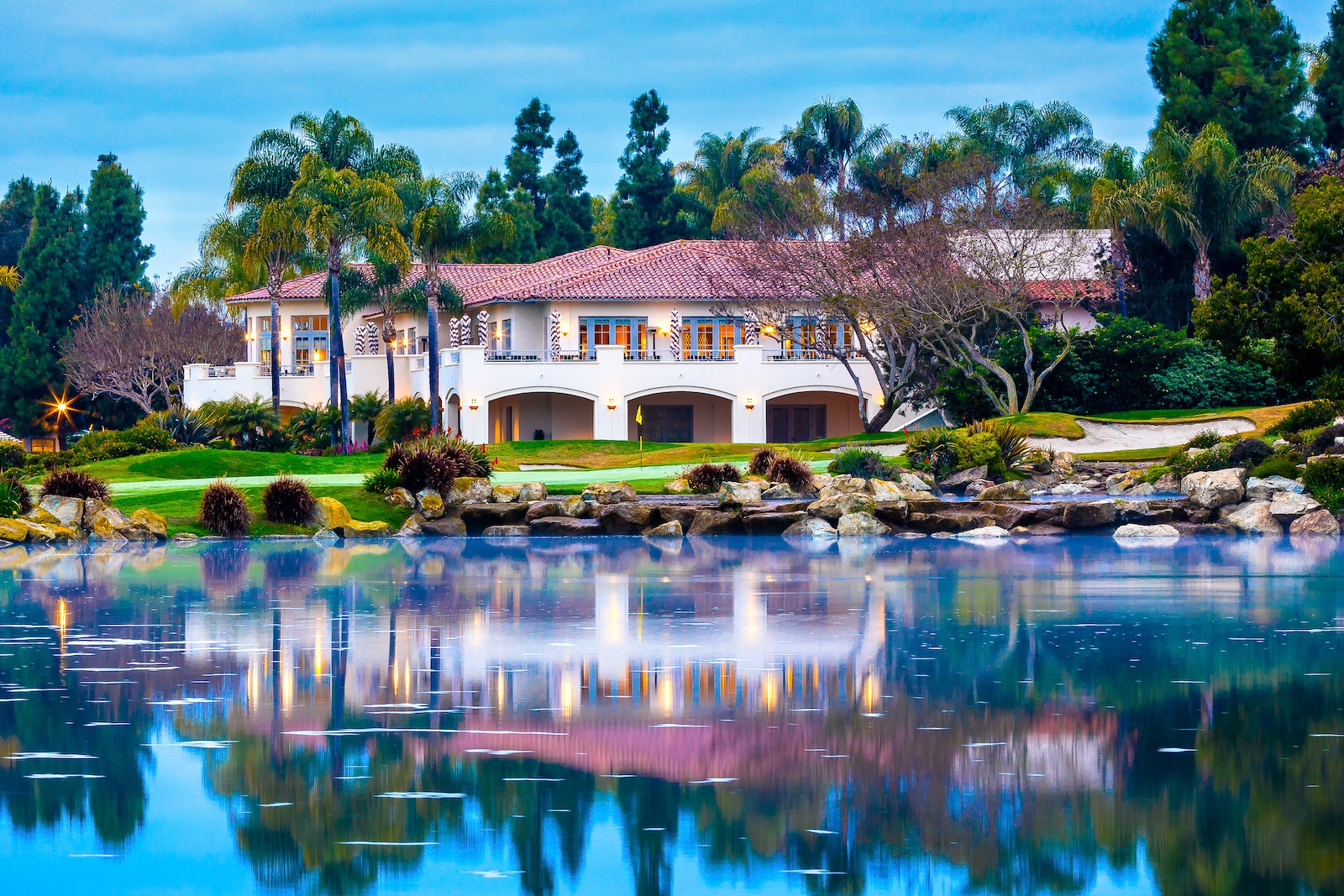 Champagne Sabrage, Aesop Soap and Miraval Spa in California: The Hotel News You Missed in August
As Taylor Swift so aptly put it, "August slipped away like a bottle of wine."
Yes Taylor, for sure. (Specifically, like my favorite rosé, Summer in a Bottle from Long Island's Wolffer Estate, or Gulp Hablo, a Spanish orange perfect for beating the heat here in New York.)
For more TPG news delivered every morning to your inbox, subscribe to our daily newsletter.
But while we can't lock in August, we can look back at some of the hotel news that might have gone unnoticed as we all tried to hold on to the final weeks of summer, before wearing our pay attention to the best. hotels to observe the leaves.
One of the most exciting parts of August, personally, was keeping an eye out for the now open and long-awaited Aman New York. The hotel has opened its doors to a very exclusive clientele of people who can drop well over $3,000 a night for a room – or $200,000 a year for a membership. Towards the end of the month, I actually got to take a (quick) tour of the hotel to see if it lived up to the hype. (Answer: It's a mixed bag.)
My colleague, Cameron Sperance, has spent the month on earnings calls, trying to find out if Meghan Markle's beloved Soho House – sorry, I just finished 'The Palace Papers' – will finally be profitable. Hyatt's luxury hotels, on the other hand, give the Chicago-based company the boost it needs to simply come back to profitability.
While I'm still sad to see summer go, I'm also looking forward to the quick approach of some personal fall trips that I've been planning for a long time. In October, I'll shut down my laptop and head to Hawaii for the first time for a whirlwind trip with lots of stops, including the Royal Hawaiian Hotel, "the pinkest place on Earth."
Whether you're ready to see the summer sun go down for the year or you're already planning warm weather getaways as a respite from winter, here's the hotel news you need to know to help you through. all your travels.
Hyatt's Bonus Journeys promotion is back
If you're trying to solidify your World of Hyatt status before the time runs out, it's time to sign up for Hyatt's Bonus Journeys promotion. With the latest iteration of the journey, members who sign up (seriously, don't forget to sign up) can earn points or qualifying nights in two different ways:
Subscribe to our daily newsletter
Double your points on qualifying stays of two nights or more at participating Hyatt hotels worldwide. This promotion is valid for stays between September 15 and December 20.
Win two elite qualifying nights on qualifying nights spent at Hyatt's Inclusive Collection properties worldwide. This promotion is valid for stays between September 15 and December 20.
Members must register by November 15 and complete qualifying stays between September 15 and December 20 of this year. Of course, we've simplified all the fine print for you to understand Hyatt's Bonus Journeys promotion here.
Waldorf Astoria relies on Aesop
I have never gone out of my way to book a particular hotel because of its in-room toiletries. But let me tell you, I keep an eye out for which brands offer what and which are my favorites. Ask the biggest team at TPG and you'll hear all about their love for Le Labo, Davines Momo, Byredo and so on.
But one brand we know we can always rely on is Aesop – and now you can also count on Waldorf Astoria to have its products waiting for you in your room (which hopefully also has a great soaking tub). imbue there). Soon, Waldorf Astoria properties around the world will offer Aesop shampoo and conditioner, Resurrection Aromatique hand wash, Geranium leaf body wash and Bark concentrate body balm.
But in a bid to improve its sustainability efforts, Hilton will replace individual single-use equipment with 500ml bottles made from 97% post-consumer recycled plastic. Yes, I'll miss bringing those little bottles home for my own tub, but I'm glad to see more brands stepping in to eliminate unnecessary plastics and waste.
It's time to give away champagne and a sword
Generally speaking, I probably shouldn't be trusted to wield a saber, a sword, or even my niece's Nerf gun, especially if there's alcohol involved. But I think I might make an exception (sorry, Mom) on my next trip to a St. Regis hotel or resort in North America.
At these properties, hotel guests and locals can now book private champagne sabering masterclasses led by an expert St. Regis butler. St. Regis Hotels have been slashing bottles at hotels around the world since 1904, when John Jacob Astor IV, the brand's founder, started it as a nighttime tradition to "celebrate the transition from day to night."
The experience is currently available for groups of up to four people. The 30-minute class includes a bottle of champagne (obviously) and canapes along with other extras, depending on the property. To book, contact any of the Waldorf Astoria locations directly, including Atlanta, Aspen, Bal Harbour, Deer Valley, New York, San Francisco, Toronto and Washington, DC
Related: Has The Classic Remained Timeless? (Re)living the dream at the St. Regis New York
A Miraval Spa is heading to a Park Hyatt
At TPG, we love the Miraval brand. I mean we really to like. And while there are only three locations (Arizona, Austin, and the Berkshires), we're thrilled to hear that the brand's Miraval Life in Balance Spa, a key part of any stay at a Miraval resort, is is heading for the first time to a destination outside of its own-brand ecosystem: The Park Hyatt Aviara Resort, Golf Club and Spa in Carlsbad, California.
The new Miraval spa, scheduled to open next spring, will take over and redevelop the resort's current 15,000 square foot space. It will feature 20 indoor and outdoor treatment rooms, a spa pool, a special space for hanging yoga silks, a fitness center and more. Spa visitors can expect innovative treatments and experiences from Miraval, including the Ayurveda program.
While this is the only advertised Miraval spa outside of a Miraval property, it will be interesting to see if this is how Hyatt moves forward with spas from Park Hyatt or its other luxury brands. .
I haven't been to a Miraval resort yet, but from the way the team talk about it here, it's an experience like no other – and I can only imagine that will continue at this new spa standalone (and in potential future locations), too.
In other news
The latest hotel reviews
And, finally, I want to leave you with one of my favorite articles that we published here at TPG last month. Although it comes from hotel reporter Cameron Sperance, it has nothing to do with hotels: 'Til death — or a first-class upgrade — do us part: Testing wedding vows at 35,000 feet.