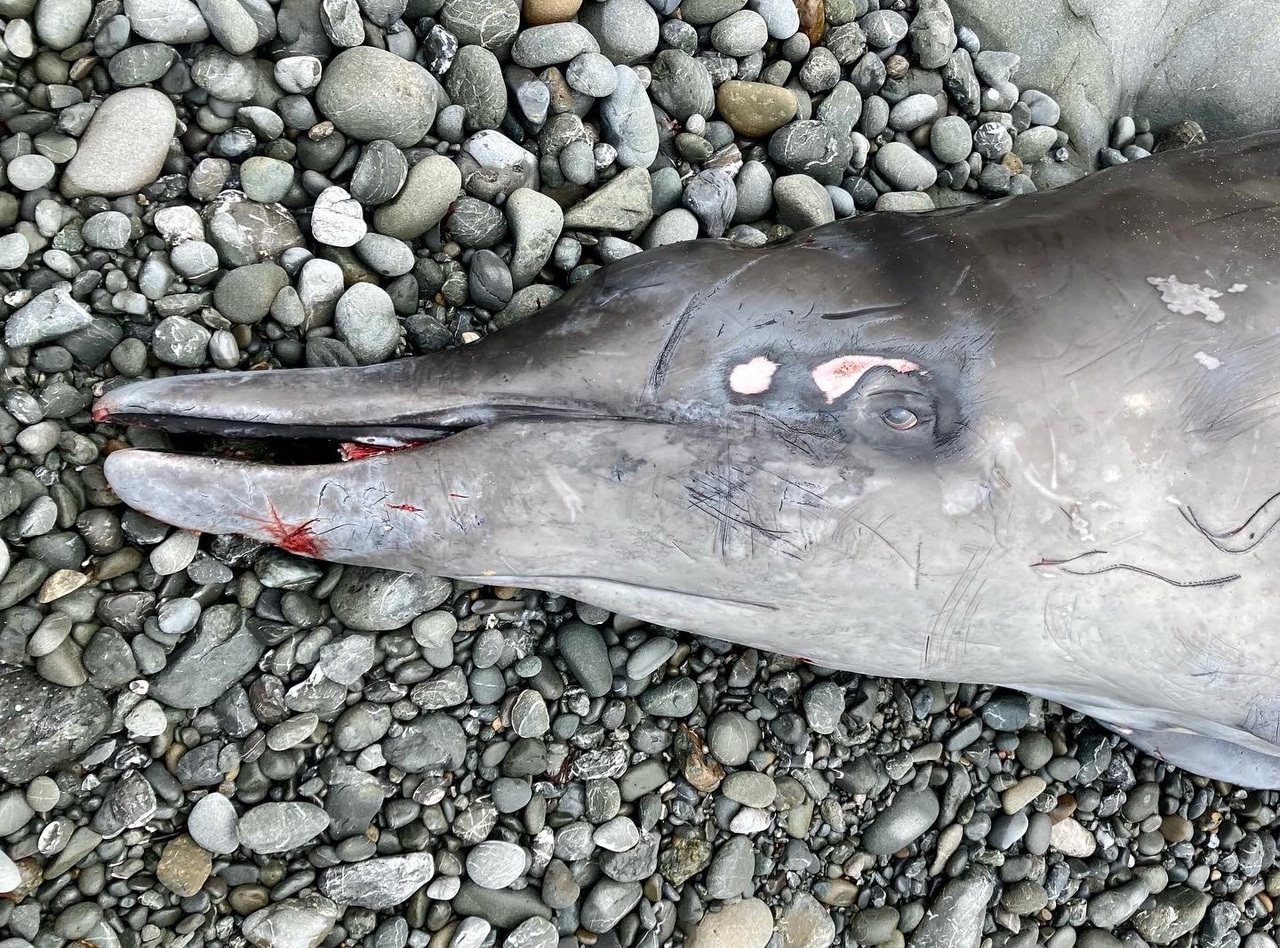 A mysterious species of whale washes up on a California beach
A mysterious type of whale that people rarely encounter washed up on a California beach 3.5 hours north of San Francisco on Sunday.
The 16-foot-long carcass of the beaked whale, an odd-looking sea creature resembling an oversized dolphin with tiny fins, was found by a passerby at Jug Handle State Natural Reserve in County of Mendocino, near Fort Bragg. Sightings of this species are unusual because the sharp-nosed whale spends most of its time in deep ocean waters.